Events
---
Coming up next
Past events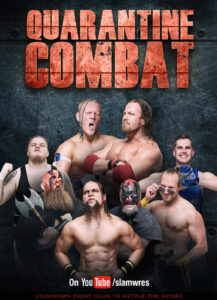 Quarantine Combat
Underground Fight Club to settle the score.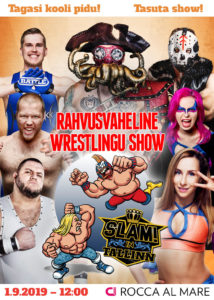 SLAM! in Tallinn
Back to school! An exciting pro wrestling afternoon in Tallinn, with 6 different nationalities!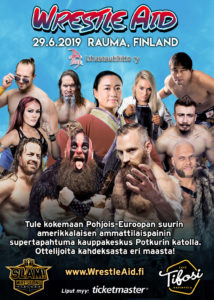 Wrestle Aid 2019
Charity event in Rauma, with top-notch international wrestling talent, benefiting musclular dystrophy patients in Finland.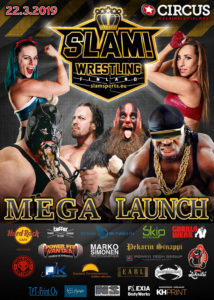 SLAM! Mega Launch
SLAM! Wrestling Mega Launch kicks off the new era for professional wrestling in the Nordics and Baltics!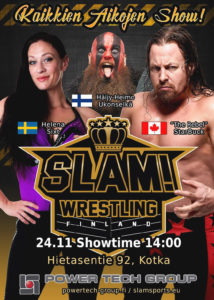 Private company event, Kotka.